Our employees are our greatest strength
Our company culture is shaped by reciprocal respect, openness and trust. On this foundation, a strong solidarity develops between HÜBNER and its employees. Many employees have been loyal to HÜBNER over decades – and we are thankful for this.
With company pension plan contributions and profit sharing in the form of target agreements and premiums, HÜBNER gives its employees the security they need – and which they certainly deserve.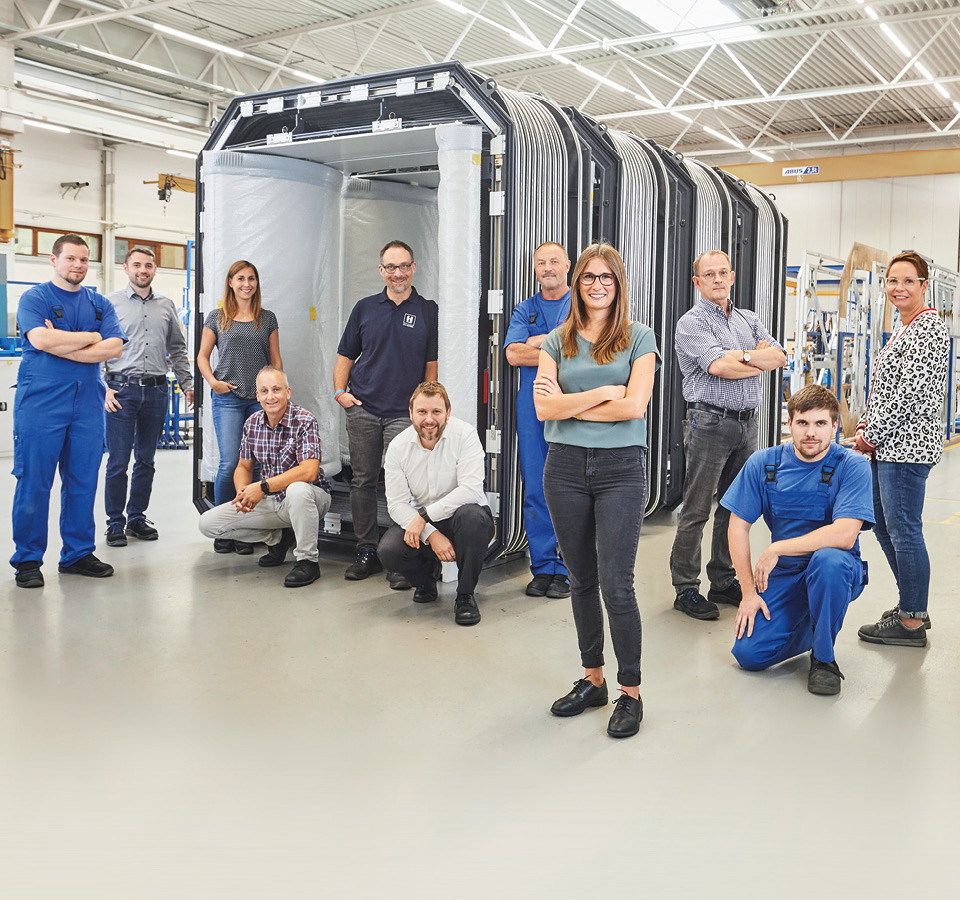 Benefits such as free meals in the company canteen, where all employees and the company management come together, are deeply rooted in our company culture. They strengthen our sense of community and the exchange among the various parts of the company. A wide range of company-sponsored sports activities such as various sports groups and an in-house fitness studio are one further part of the employee services provided at our company.
Working at HÜBNER should be a pleasure – that's the standard that we set!