We have a tradition
of innovation
Innovation is an integral part of our company's DNA. In 1952, we developed the first folding bellows for use in the transport industry. In 1969, it was our silicone-metal connections that have proved their worth under long-term heavy-duty conditions. And in 2014, our continuously tunable laser C-WAVE received the Prism Award. The innovative resourcefulness of our employees has resulted in more than 200 patented inventions and has continually opened up new fields of business to us.
Our focus: Added value for people
Whether it's new elastomer compounds, new developments in millimeter wave technology or innovative bus concepts for new urban applications – in our various research activities we work closely together with renowned research institutes such as the Fraunhofer Insitutes IPM and IVI. In addition, we take part in a wide range of European Union research projects – on the one hand to share our expertise and on the other to be able to exchange the latest news concerning new developments. In all our research efforts, we are aiming to provide people with a genuine added value.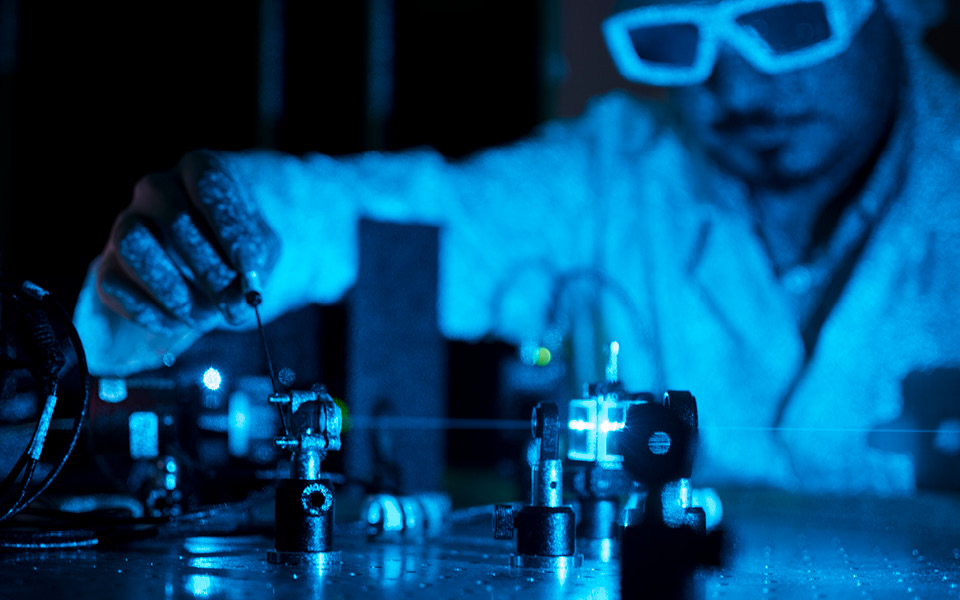 Besides working on new developments, our Research and Development teams are continually involved in the improvement of existing products. Here the focal points are better environmental compatibility, improved user friendliness and technical enhancement of the products. And we are continually working to improve design aspects as well. With our proactive approach to research and development, we ensure that our products always fulfill all relevant standards and norms. And, of course, the wishes of our customers as well.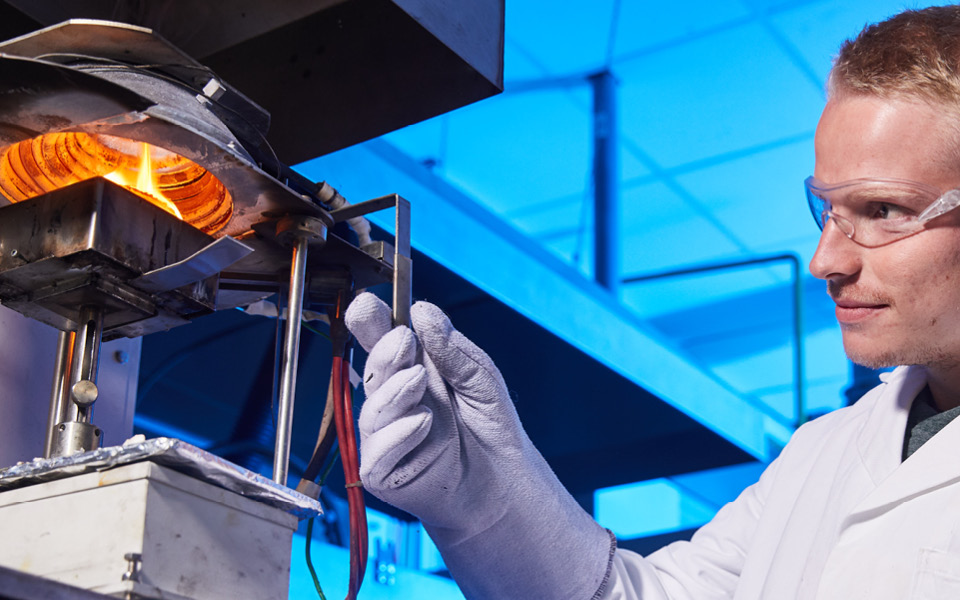 In-house
testing laboratory
We test all our new developments extensively in our own in-house testing laboratory. Here we conduct tests that include
Fire-resistance testing
Mechanical testing
Acoustical insulation testing in accordance with DIN EN 16286-2
Durability testing
Environmental simulations
Movement and durability tests on complete systems
In this way, we can determine whether new innovations in fact meet our high HÜBNER quality levels, and if they don't, undertake the necessary corrections to bring them up to our demanding standards.