Our employees are our greatest strength
Our company culture is shaped by reciprocal respect, openness and trust. On this foundation, a strong solidarity develops between HÜBNER and its employees. Many employees have been loyal to HÜBNER over decades – and we are thankful for this.
With company pension plan contributions and profit sharing in the form of target agreements and premiums, HÜBNER gives its employees the security they need – and which they certainly deserve.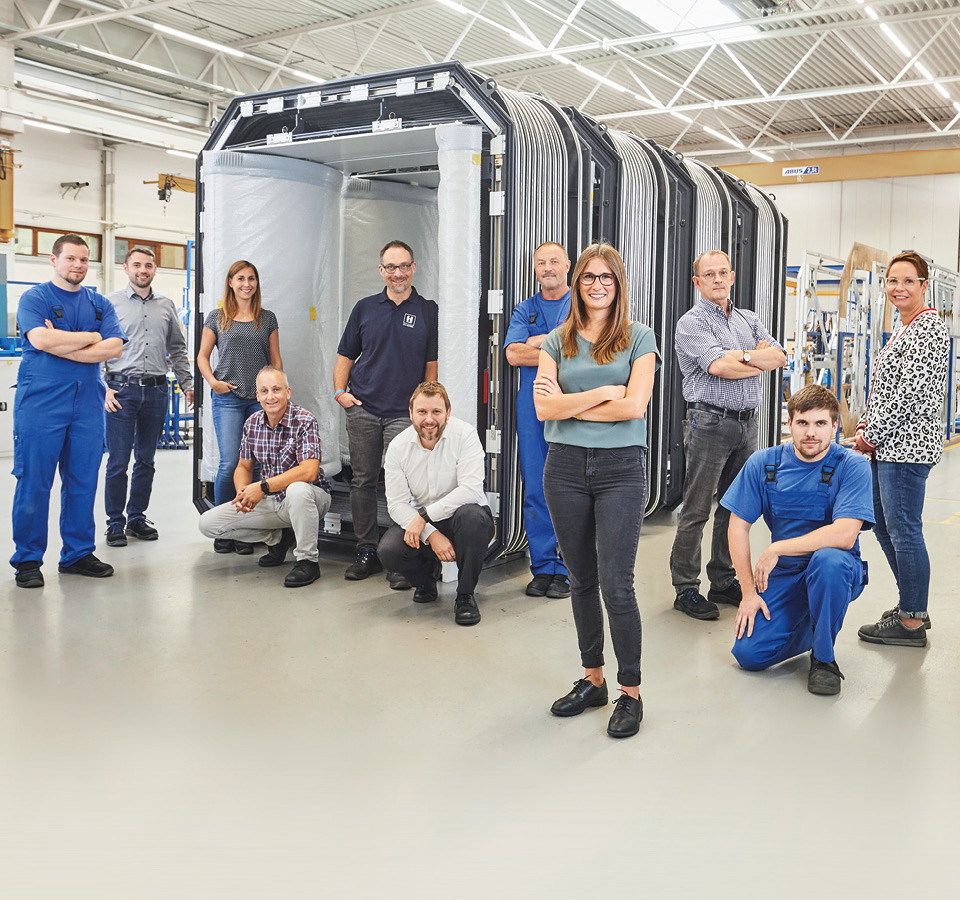 Benefits such as free meals in the company canteen, where all employees and the company management come together, are deeply rooted in our company culture. They strengthen our sense of community and the exchange among the various parts of the company. A wide range of company-sponsored sports activities such as various sports groups and an in-house fitness studio are one further part of the employee services provided at our company.
Working at HÜBNER should be a pleasure – that's the standard that we set!
Our society is facing enormous
challenges
The world population is growing – cities are becoming larger and larger. While our mobility requirements are increasing, we need at the same time to be taking fast and effective action against climate change.
At HÜBNER, we want to do our part to help meet the major challenges of our time. For decades we have been providing technical solutions for public transport requirements. In the meantime, products from HÜBNER are to be found in 60 to 80 percent of all the trains and buses running worldwide. Every day we continue to work on finding new ways to increase public transport capacities as well as the comfort and convenience of passengers. In this way we aim to reduce traffic on our overcrowded streets and the associated environmental impacts.
"Making mobility happen" – this is our slogan at leading trade fairs around the world.
We see environmental protection and responsible business practices as basic prerequisites for the long-term success of our company. They are integral elements of our business model – and central components of our daily work.
Our Compliance Management
As a family-owned company, we place great value on transparency and fairness. It is our responsibility that the actions of our employees in their everyday business activities are in accordance with the law. That's why we have established a group-wide Code of Conduct, which sets out binding principles of business conduct for all employees of the HÜBNER Group.