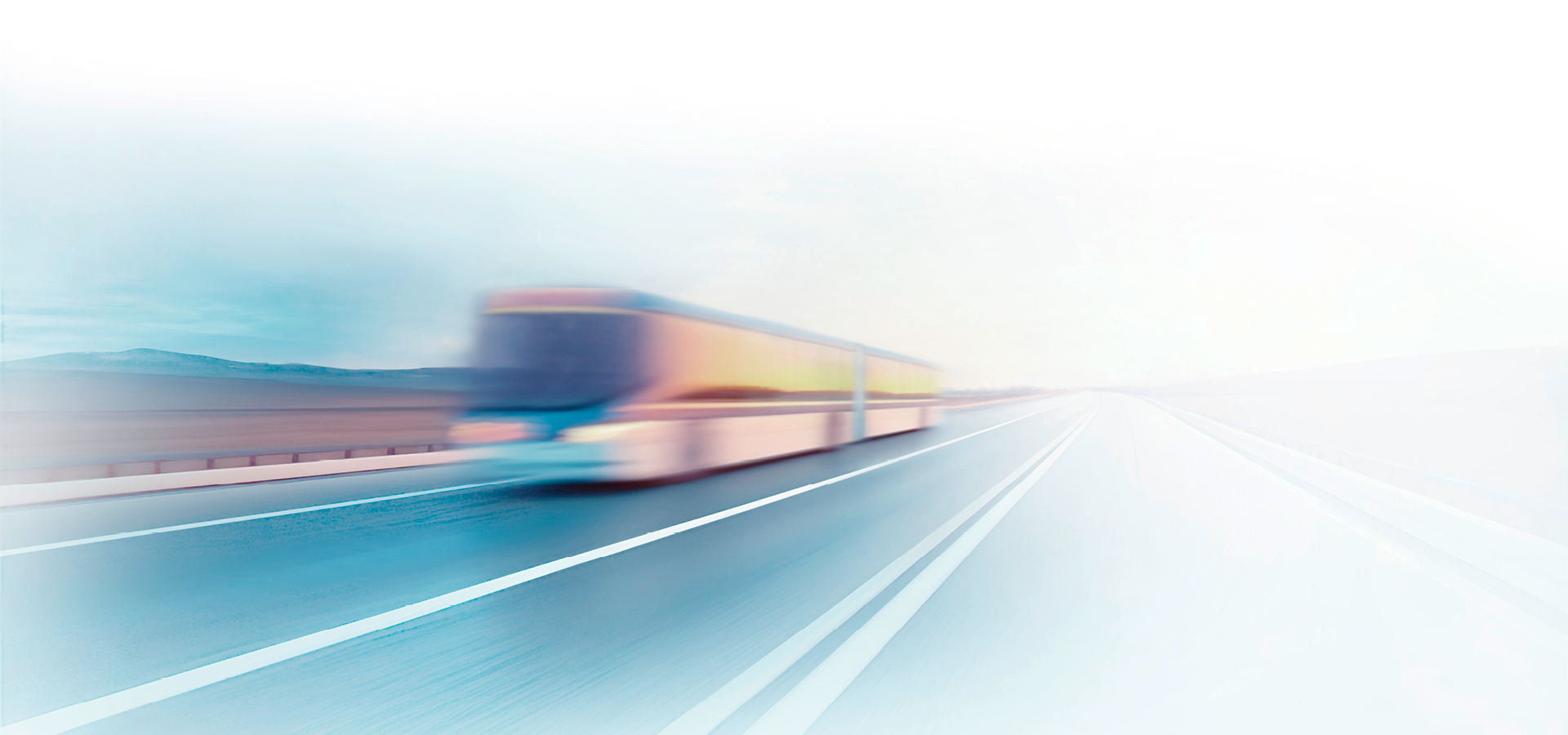 MAKING MOBILITY HAPPEN.
The HÜBNER Group
at Busworld Europe
in Brussels
Find all information about our exhibition appearance at Busworld Europe 2023 right here on this page. Join us from 7 - 12 October at Busworld in Brussels, at Booth 755 in Hall 7.
We look forward to your visit!
Our systems and solutions for the bus

With its innovative products and technologies, the HÜBNER Group is making a major contribution to the further development and advancement of public transport. The Group companies – HÜBNER, ATG, ECUtronic, GWU, HEMSCHEIDT Fahrwerktechnik, HÜBNER Transportation and V.S.E. – are committed to providing more performance, comfort, convenience and reliability in all road vehicles. The HÜBNER Group offers solutions for buses of all types.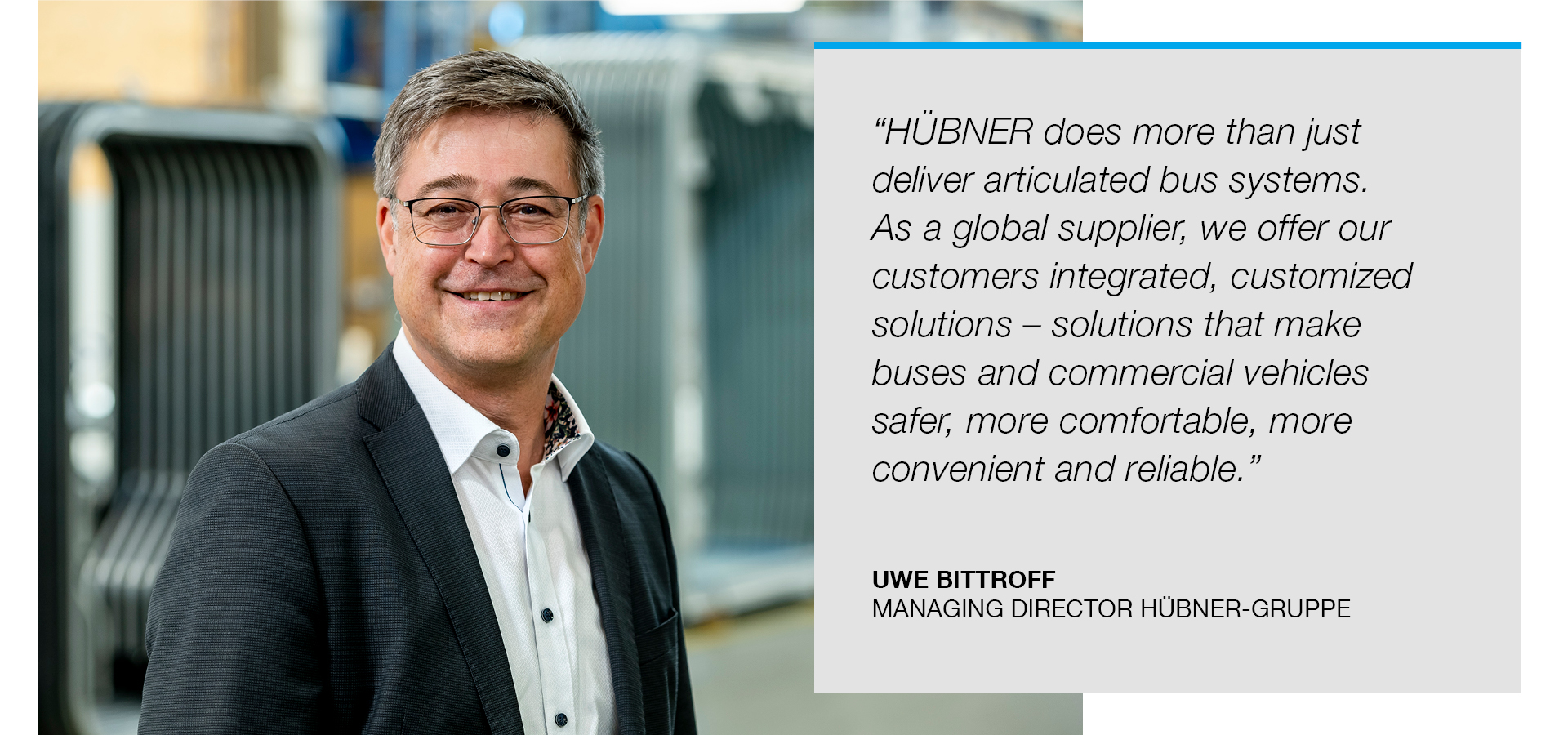 HÜBNER innovations at Busworld Europe
Hydropneumatics for chassis systems
working without compressed air
Chassis systems operating without compressed air are the future of electromobility. HEMSCHEIDT Fahrwerktechnik shows how the use of innovative technologies makes it possible to save both energy and space in bus design. The hydropneumatic suspension and damping system makes it possible to provide more driving comfort and stability.
The hydropneumatics alternative to compressed air makes use of oil as a hydraulic fluid. The system gives a high degree of stability – even on uneven road surfaces. Due to the system's high level of efficiency, more than two thirds of the energy typically used for the bus's lifting and lowering operations can be saved.
Find out more about Chassis Technology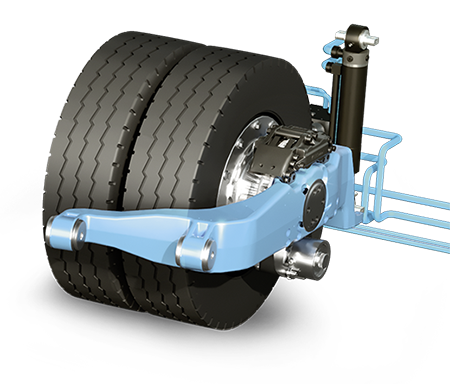 Video-supported service for defective buses –
and optimized spare parts shipment
Reduced downtimes for defective buses thanks to faster support: With its new remote service option, HÜBNER technicians from the After Sales & Service Bus team can make a live video connection to customers for an immediate troubleshooting analysis. The HÜBNER service technician makes a virtual inspection of the vehicle together with the customer to check on any affected bus components. If a particular detail needs to be highlighted, the image can be frozen.
After any necessary spare parts have been identified, the customer receives a customized offer for the order. And for the shipment of spare parts, After Sales & Service Bus has new optimized processes. Orders that are placed by 2:00 p.m. in Germany, will usually arrive between 9 a.m. and 7 p.m. on the next business day. If the customer selects express shipping for an additional charge, the goods will have a guaranteed delivery by 9 a.m. on the following business day.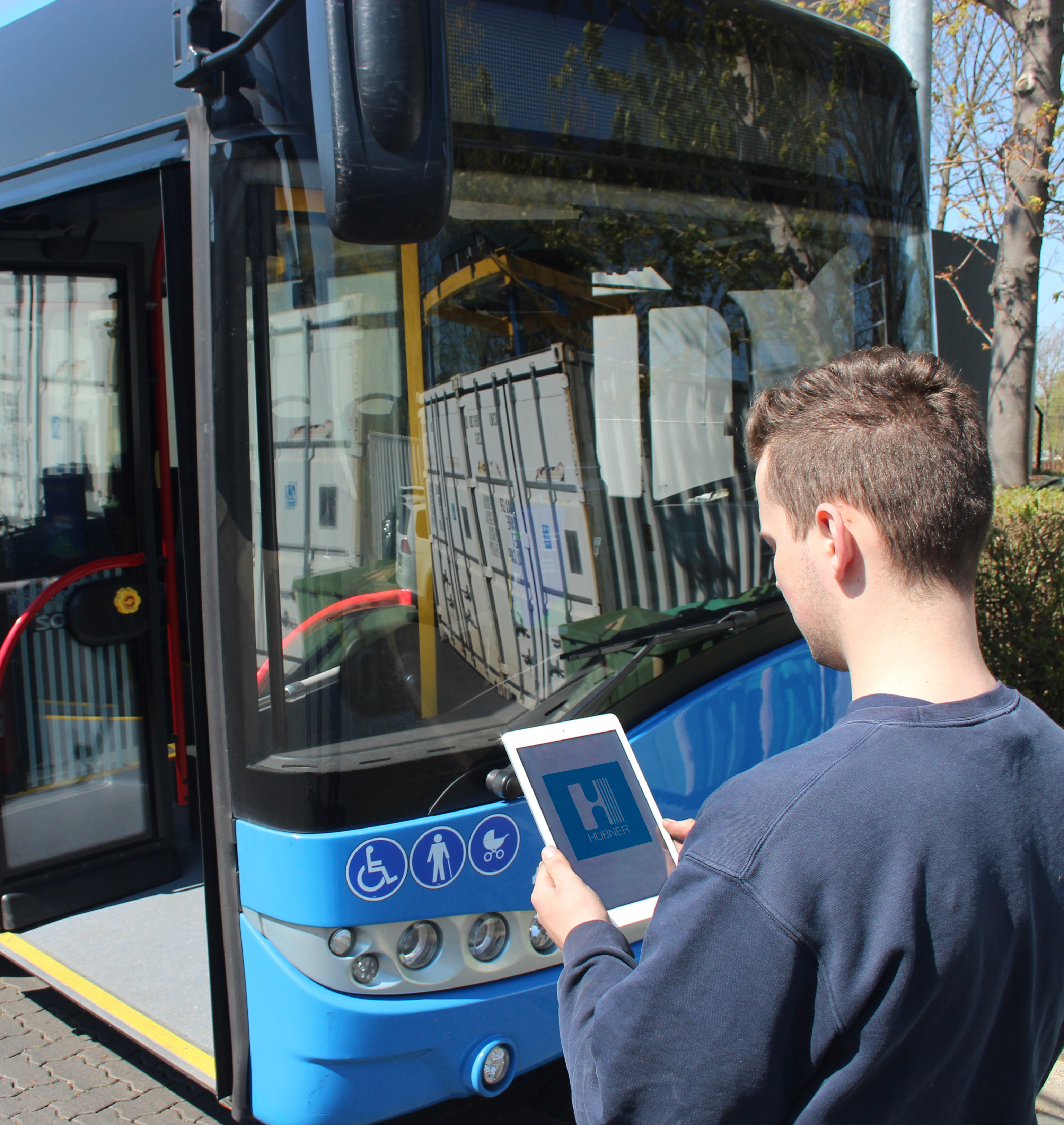 An innovative steering technology
for high-capacity buses
HÜBNER presents an innovative steering system that intelligently controls the action of six or more axles in high-capacity buses for safe operation in urban areas – a true milestone. The new system makes it possible to combine the advantages of buses and trams in a new type of vehicle. Crucially, high-capacity buses do not depend on a track-based transport infrastructure like classic streetcars. With a length of more than 30 meters, high-capacity buses can transport as many as 300+ passengers, making for a highly attractive mobility offering.
Find out more about the Steering Technology
New technologies and materials
for door safety systems
Increased passenger safety through ongoing developments and new materials solutions – with innovations for existing door safety and anti-trap protection systems. Groundbreaking: A new technology using an innovative configuration in the finger protection profile projects a light curtain at a 90-degree angle in the entry area of inward-swinging doors. On this basis, the SensIQ touchless detects persons or objects and provides touchless protection during entry and exit.
Newly developed contact edge round out the HÜBNER portfolio, making SensIQ contact compatible with all major systems currently used in public transport. The new model variants ensure even more passenger safety with the best in fire safety standards.
And HÜBNER is turning to innovative new material formulations: Silicone offers entirely new options as a material for use at the door's leading edge. Its particular advantage is reliable functionality throughout a very large temperature range. From the Norwegian North Cape to Abu Dhabi – finger protection profiles made of silicone provide reliable performance even in the most extreme conditions.
Fin dout more about door safety systems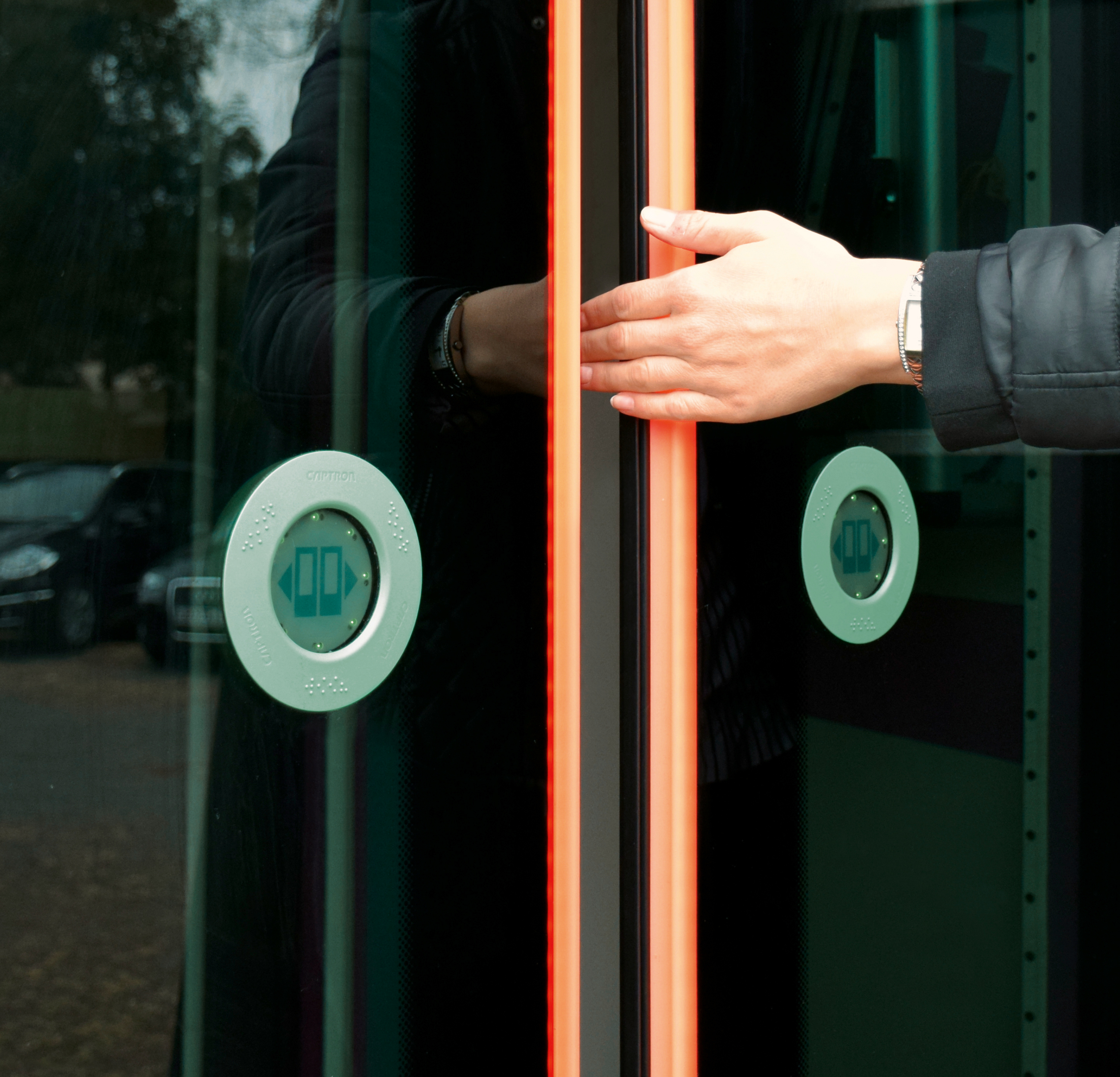 Hybrid entry systems for
more flexibility and accessibility
The HÜBNER Double Ramp gives more mobility options. HÜBNER Transportation has developed a hybrid system that makes it easier for disabled persons to board buses. The hybrid Double Ramp system combines an electric and manual ramp in one design, thereby ensuring full accessibility at all times.
The key benefit: Should the automatic components fail, the manual folding ramp is directly available as a reliable alternative. The Double Ramp thus combines comfort and convenience with fail-safe dependability. Transit companies have the highest degree of certainty that their buses will be available for operation. Downtimes for repairs are avoided or greatly reduced. The new hybrid ramp is safe, reliable and above all flexible. HÜBNER: Setting new standards in full-access passenger transport.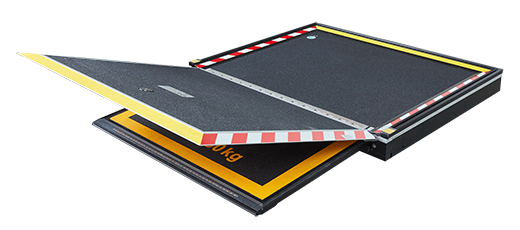 Articulated bus systems ("1.60-meter bus")
By "1.60-meter bus", we mean a completely ready-to-install plug-and-play system for connecting the rear section of an articulated bus to the front section. It meets all requirements in the low-floor and high-floor area and has clear interfaces to the bus.
Our complete system includes:
An articulation system that can be adjusted to any vehicle type
An electronic articulation control unit that provides maximum safety
A power guidance system that can be safely and flexibly stowed in floor, side and ceiling areas
Folding bellows that can be delivered in color, form and design according to customer wishes
Floor and ceiling coverings for more comfort through heating and acoustic insulation
Find out more about articulated bus systems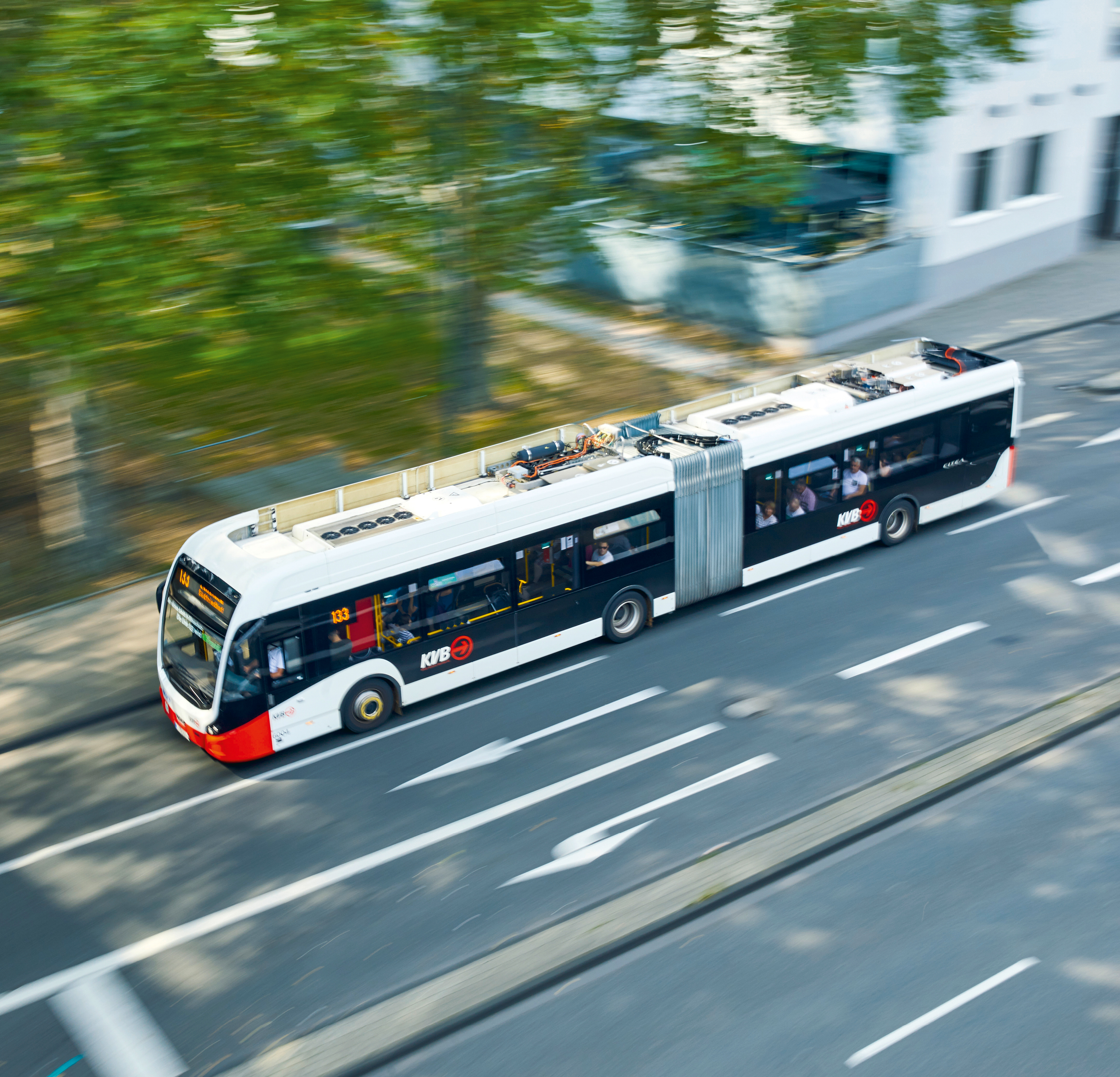 HÜBNER Group:
Comprehensive systems and solutions
for vehicle manufacturers and transit company operators
HALL 7 | BOOTH 755
Articulated Bus Systems
Entry Systems
Chassis Technology
After Sales & Service
Door Safety & Sealing Systems
Engineering & Software Solutions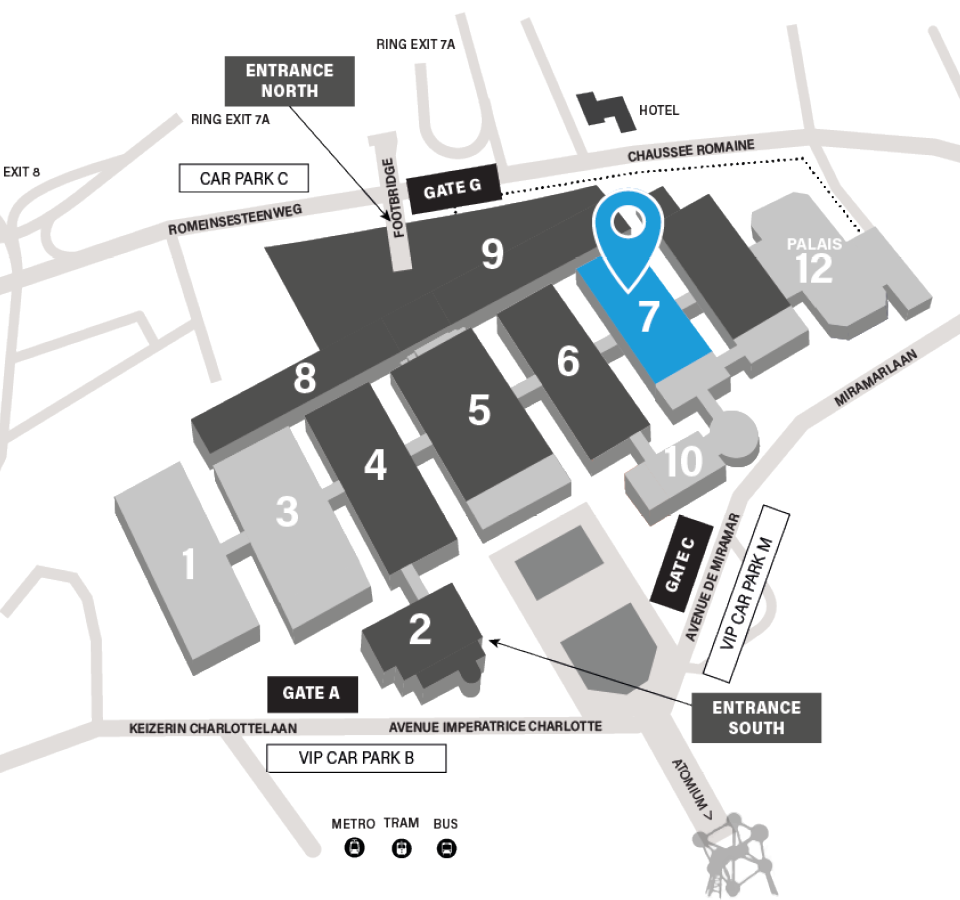 Interested in finding out more about our product solutions at Busworld Europe?